DOWNTON ABBEY ROAD in BINGHAMTON!
Saturday, November 23, 2019, 07:00pm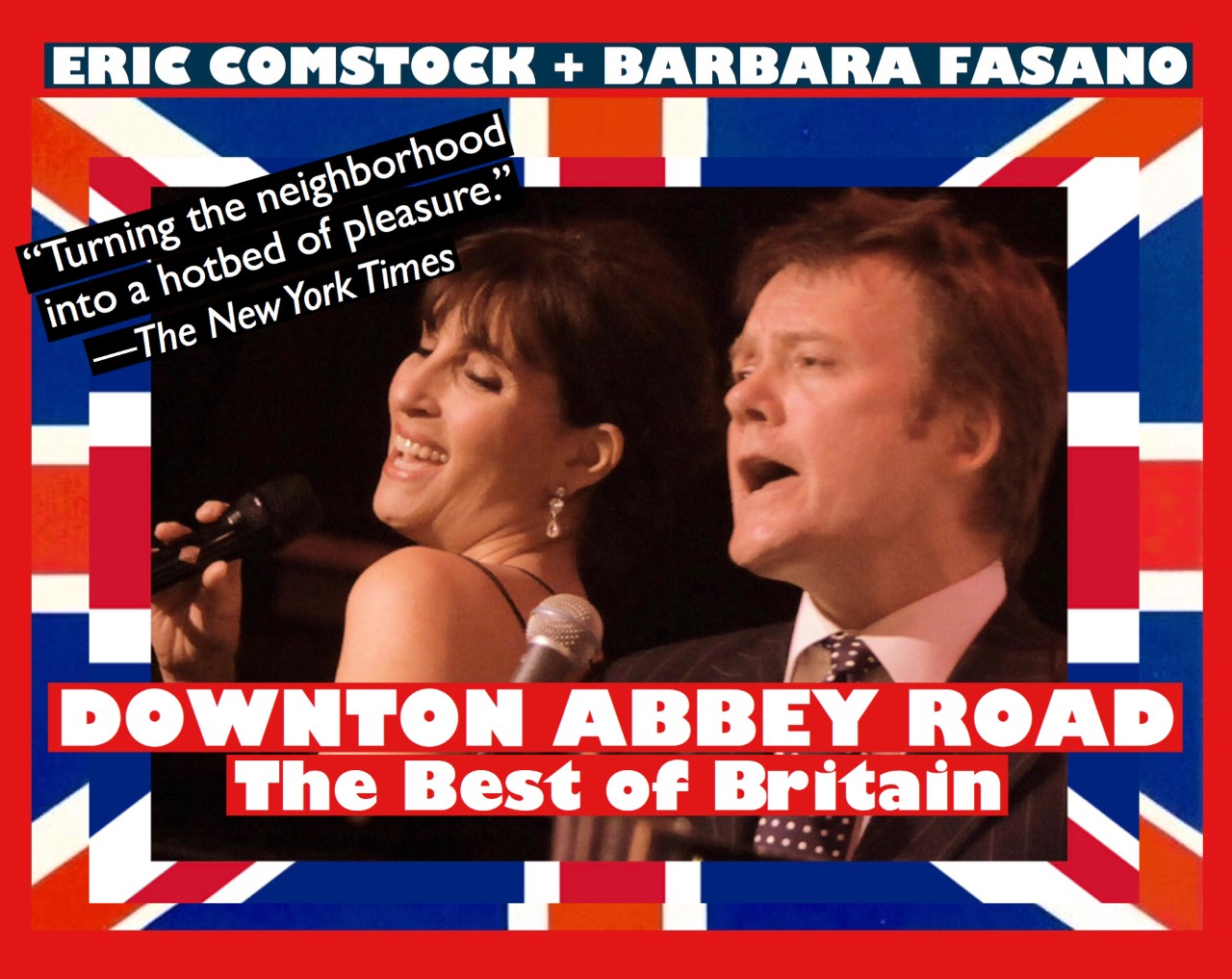 THE YANKS ARE COMING!
WE'RE EXCITED TO BE RETURNING
TO THE GOODWILL THEATRE'S
FIREHOUSE STAGE
WITH OUR SHOW
DOWNTON ABBEY ROAD:
The Best of Britain!


"Exhilarating and witty ...
Cabaret caviar ...
Mr. Comstock and Ms. Fasano are
turning the neighborhood into
a hotbed of pleasure."
~ The New York Times

"What a brilliant premise!
Flawless and elegant delivery of
the lyrics and the music ... Fasano's
sexy intelligence plays against
Comstock's impishness and heart,
all set to their spare, jazz-infused arrangements."
~ Cabaret Scenes

ERIC COMSTOCK + BARBARA FASANO
DOWNTON ABBEY ROAD:
The Best of Britain

SATURDAY, NOVEMBER 23 @ 7PM

THE GOODWILL THEATRE'S
FIREHOUSE STAGE
67 BROAD STREET
JOHNSON CITY, NY
RES: 607.772.2404

www.goodwilltheatre.net
Did you ever think about how many songs in the Great "American" Songbook
were actually penned across the pond in the UK?
The New York nightclub world's most celebrated couple,
pianist/singer ERIC COMSTOCK and vocalist BARBARA FASANO,
return to Binghamton to celebrate the
great songs of Great Britain in their new show,
DOWNTOWN ABBEY ROAD: The Best of Britain.

Winners of 8 MAC Awards, 5 New York Bistro Awards
and the New York Nightlife Award, these married musical partners
bring their Manhattan point of view to great, surprising and entertaining songs
by writers like Noel Coward, Ivor Novello, Sting & the Beatles.

There's music that unites the generations -- from songs of World War II
("A Nightingale Sang in Berkeley Square", "We'll Meet Again",
"London Pride") to pop & jazz standards by Petula Clark
and Dusty Springfield to Broadway show tunes
from "Oliver!" and "The Roar of the Greasepaint".

It's a sultry, swinging party where the music and stories
are equally great. Join Eric and Barbara at the Goodwill Theatre
for an evening of COOL BRITANNIA!