ERIC + BARBARA BACK AT KERRYTOWN!
Thursday, December 17, 2020, 05:30pm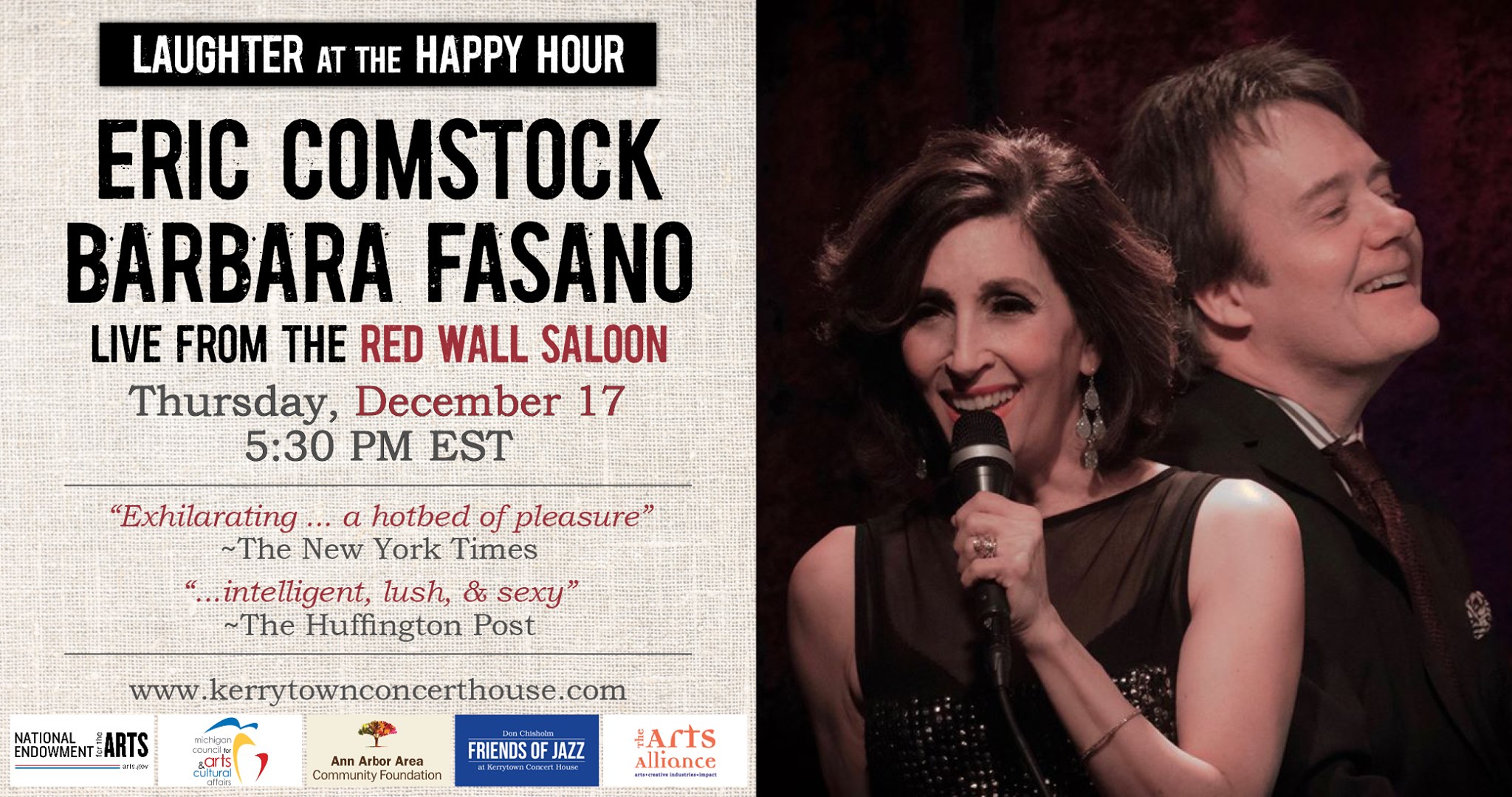 WE'RE THRILLED TO BE BACK,
HOWEVER VIRTUALLY,
TO ONE OF OUR FAVORITE VENUES,
KERRYTOWN CONCERT HOUSE IN ANN ARBOR!
THIS CONCERT PREMIERED ON DECEMBER 17
FOR KERRYTOWN CONCERT HOUSE'S
VIRTUAL SERIES,
"LAUGHTER AT THE HAPPY HOUR."
YOU CAN STILL WATCH ...
IT'S STREAMING INDEFINITELY!
AND ... IT'S FREE!

GO HERE FOR YOUTUBE LINK!