ERIC + BARBARA FREE CONCERT FOR NEUE GALERIE!
Friday, January 08, 2021, 05:00pm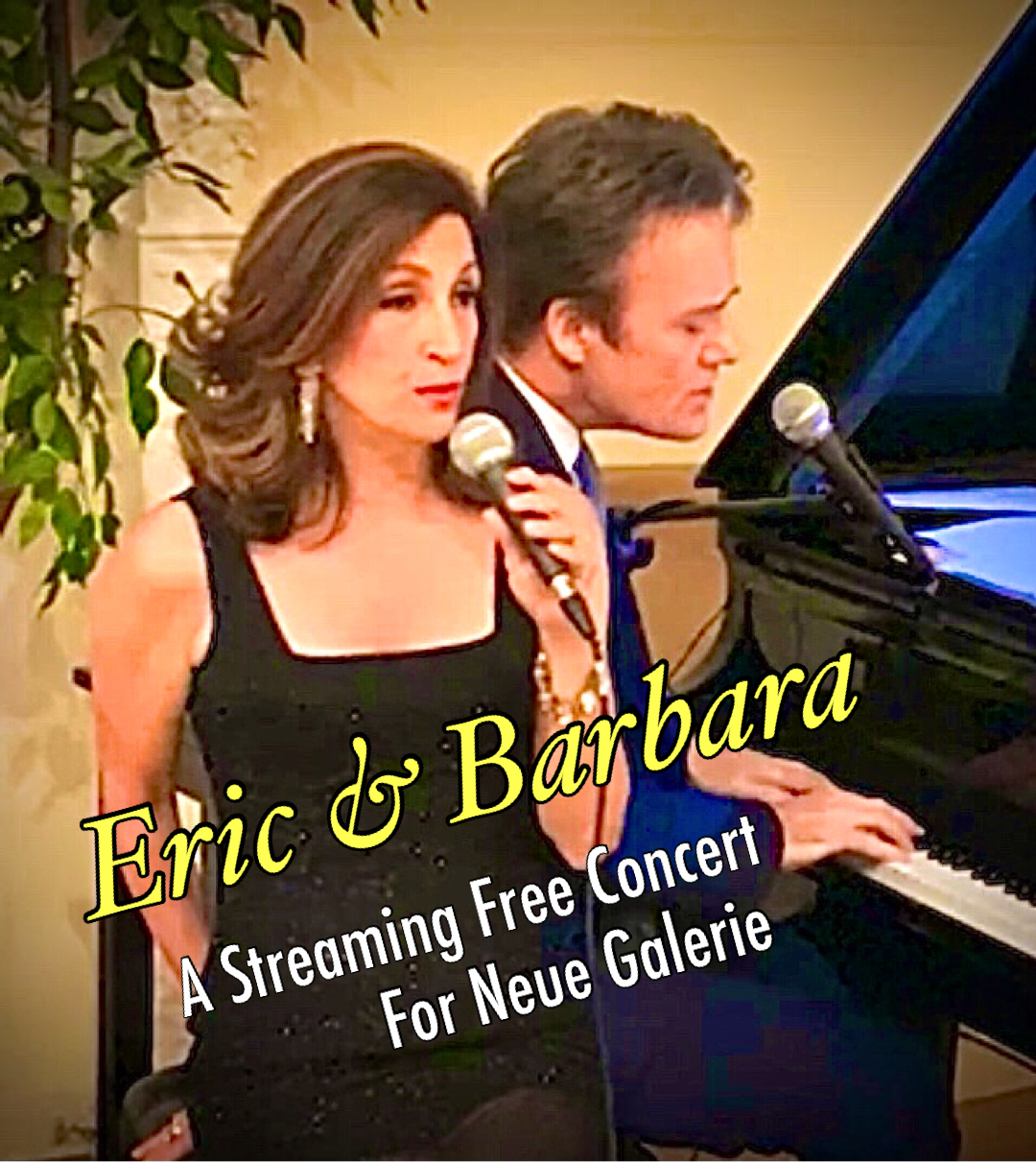 JOIN US ONLINE!
OUR FREE CONCERT FOR NEUE GALERIE
PREMIERED IN JANAURY,
& STREAMS INDEFINITELY ON YOUTUBE.
GO HERE.


ERIC COMSTOCK AND BARBARA FASANO
This celebrated, award-winning duo will thrill audiences of all ages with their freewheeling mashup
of songs ranging from Kurt Weill and Friedrich Hollaender to Joni Mitchell and Stephen Sondheim,
from Broadway and Hollywood classics to rare gems you never knew you loved.
The New York Times calls their shows "witty" and "exhilarating."
This swinging and soulful married couple, with their signature glamor and joie de vivre,
make their audiences feel they're at a party where the music and the stories are equally fabulous.
Together they've won eight MAC Awards, five Bistro Awards, and the New York Nightlife Award.
They've headlined everywhere from London to Lincoln Center, and Birdland Jazz Club to Carnegie Hall.
Tune in to watch from the comfort of your home.