Saturday, December 25, 2021, 07:00pm
To Sunday, December 26, 2021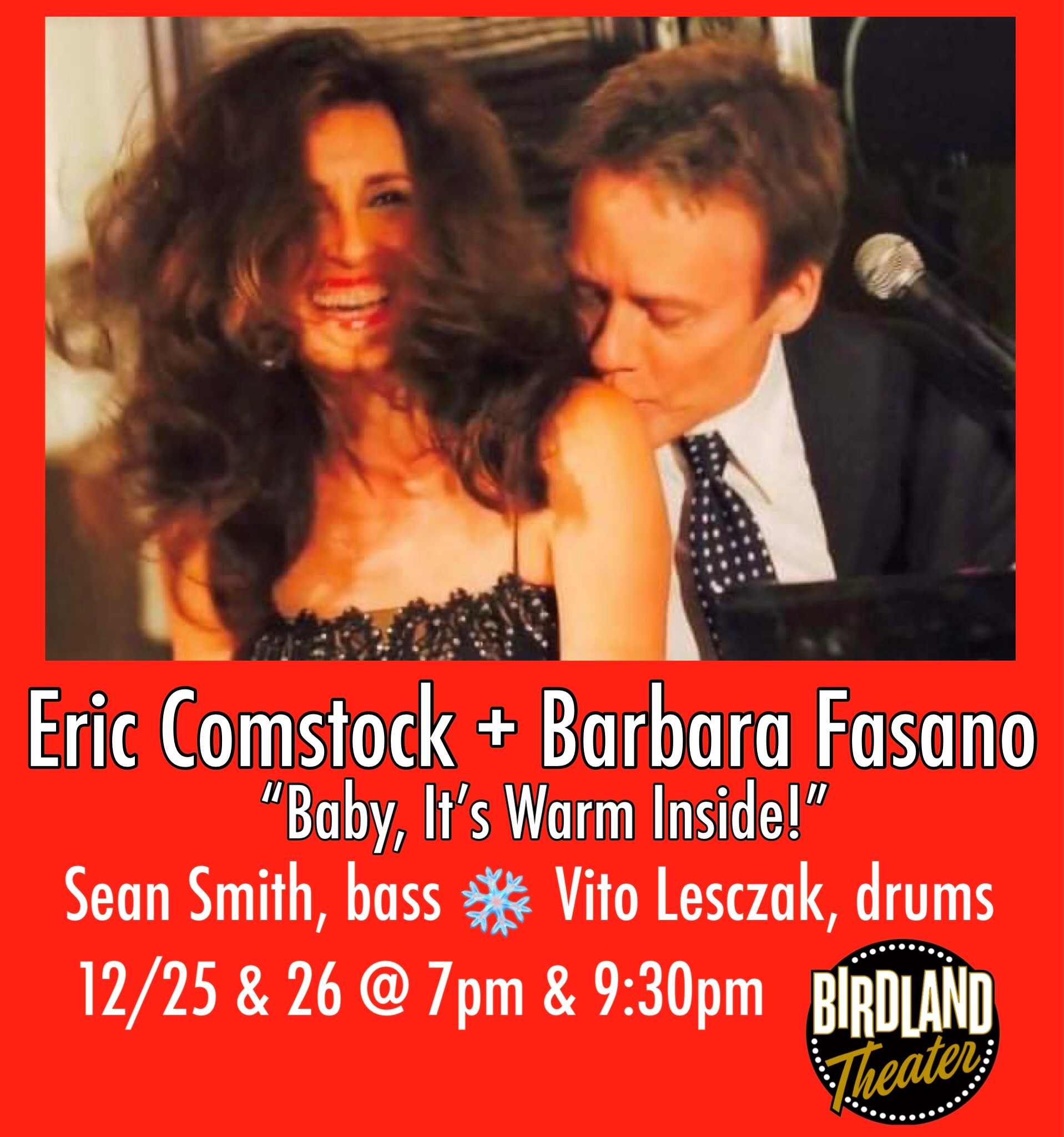 ERIC COMSTOCK & BARBARA FASANO
"Baby, It's Warm Inside!"
with Sean Smith, bass
and Vito Lesczak, drums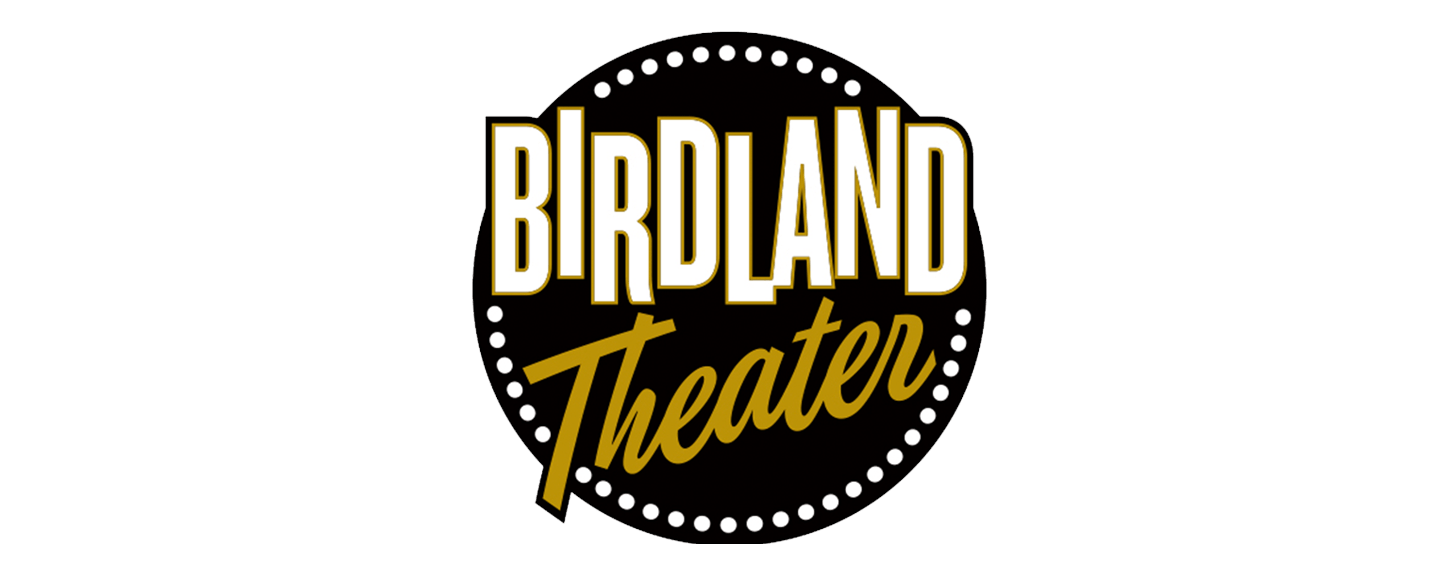 Saturday, December 25 @ 7pm & 9:30pm
Sunday, December 26 @ 7pm & 9:30pm

BIRDLAND JAZZ CLUB
315 West 44th Street, NYC
Reservations: 212.581.3080

www.birdlandjazz.com

"Exhilarating, smart, suave & utterly delightful …
Mr. Comstock & Ms. Fasano are turning the neighborhood
into a hotbed of pleasure."
~ The New York Times

"Masterful … they take it to a whole other level."
~ The Wall Street Journal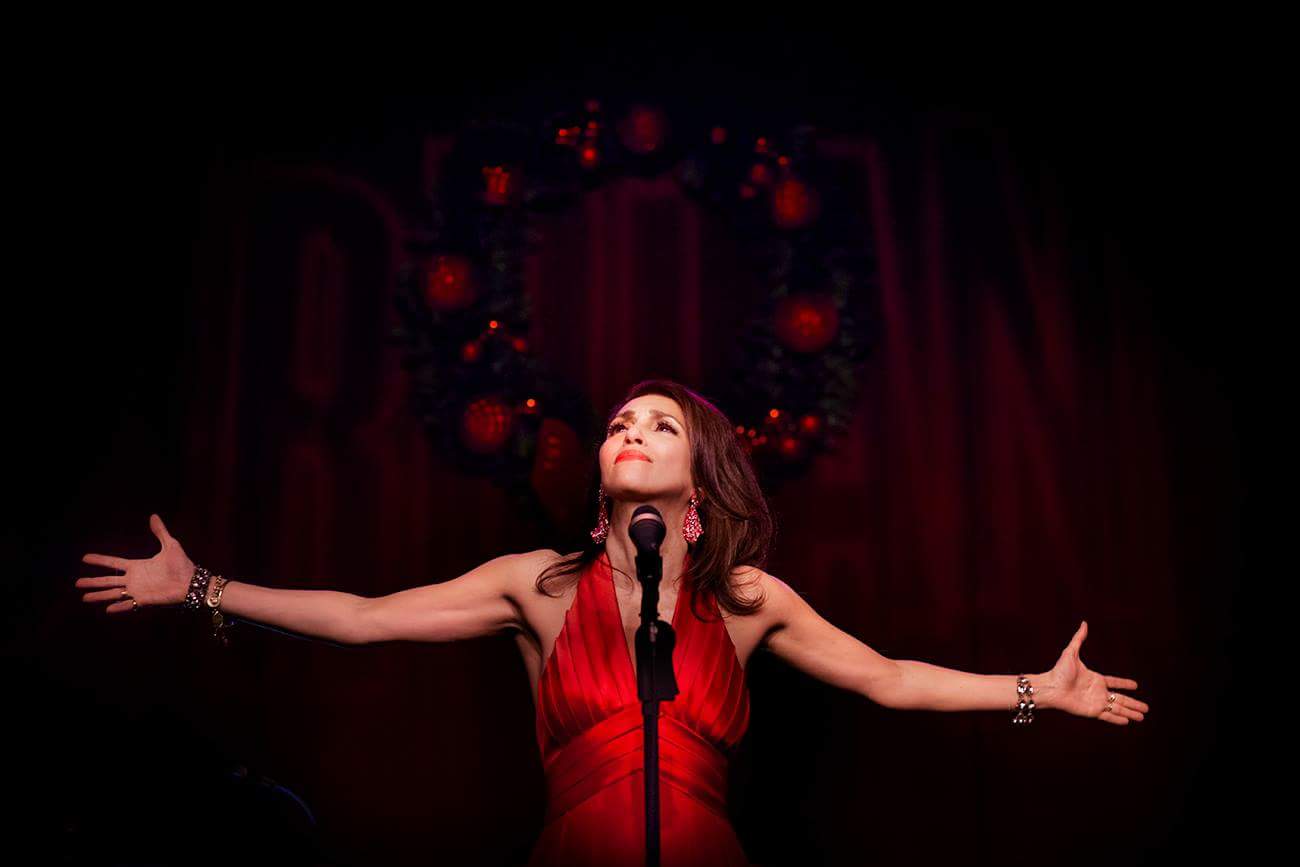 photo: Seth Cashman

Birdland Resident Artists
Eric Comstock (piano/vocals)
& Barbara Fasano (vocals),
whose electrifying combination of warmth, wit, swing, and sensuality
have made them the nightclub world's most celebrated team,
are every bit as entertaining as they are musically savvy.

Join Eric & Barbara for the holiday weekend as they blend winter favorites
with the best of Broadway, Hollywood, the pop and jazz songbooks,
and the singer/songwriters: from Cole Porter to Paul Simon,
Duke Ellington to Joni Mitchell, Sinatra to Sting.
It's always a terrific party where the music
and the stories are equally great.

Although this married musical duo has been compared
to Bobby Short and Lena Horne, Fred and Ginger, and Lunt and Fontanne,
the "golden couple's" style is all their own, with a wide choice of material
that brings the generations together.

Winners of 8 MAC Awards, 5 Bistro Awards,
and The New York Nightlife Award, Barbara & Eric have headlined
from London to Lincoln Center, and the Algonquin to Carnegie Hall.
During the pandemic, their weekly series #72andsong
has been streaming on social media.

In October, they received the 2021 Donald F. Smith Award
from the Mabel Mercer Foundation,
acknowledging their rank as
preeminent pop and jazz song stylists.

Joining them will be renowned bassist/composer Sean Smith
& eminent drummer Vito Lesczak.